STAR Disc
High Bay

HQL & HQI REPLACEMENT

STAR Disc LED high bay is the LED alternative for easy, fast and effective 1:1 replacement of the existing lighting systems with HQL and HQI lamps.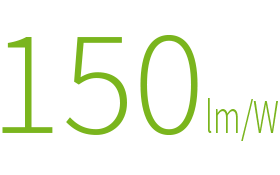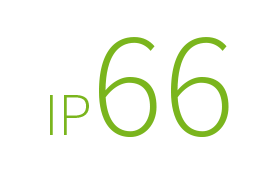 Wireless light management
Our cutting-edge light management system offers additional energy savings without the time-consuming and costly installation and complicated software development by using DALI and EnOcean interface.
No programming skills needed. Various room scenes can be easily created with a few simple mouse clicks.
Energy data collection and assesment including maintenenance and status plans
The system can be easily upgraded at any time
Daylight tracking, attendance recording, time management, troubleshooting and many more
Additional reduction of energy consumption up to 80%
Durable and low-maintenance
The STAR Disc fixture is easily mounted with just one chain suspention. The existing mounting and electricity installations in your facility can thus remain unchanged in most cases. STAR Disc comes with an external driver which can easily be replaced and helps significantly to reduce maintenance costs of your entire lighting. Optionally, a DALI driver can be integrated as system requirement for light management including such features as dalight tracking or dimming.
Its open and large surface design provides an excellent thermo management and guaranteed lifetime of 100,000h (L80) even at ambient temperatures up to 55°C.
STAR Disc
STAR Disc high bay comes with Dekra certification, D-certification mark for fire-endangered business premises, DALI interface (optional) and many other additional functions. For applications in which standard coatings are not sufficient, we provide a wide variety of optional coatings.
Please contact us if you are planning a lighting project.
15,000lm
5.000K

IP66 IK08

CRI > 80

ø 400 * 174mm

5,0kg

-35°C +55°C
16,500lm
5.000K

IP66 IK08

CRI > 80

ø 400 * 174mm

5,0kg

-35°C +55°C
22,500lm
5.000K

IP66 IK08

CRI > 80

ø 400 * 174mm

5,0kg

-35°C +55°C
27,000lm
5.000K

IP66 IK08

CRI > 80

ø 400 * 174mm

5,0kg

-35°C +55°C
37,500lm
5.000K

IP66 IK08

CRI > 80

ø 400 * 174mm

5,0kg

-35°C +55°C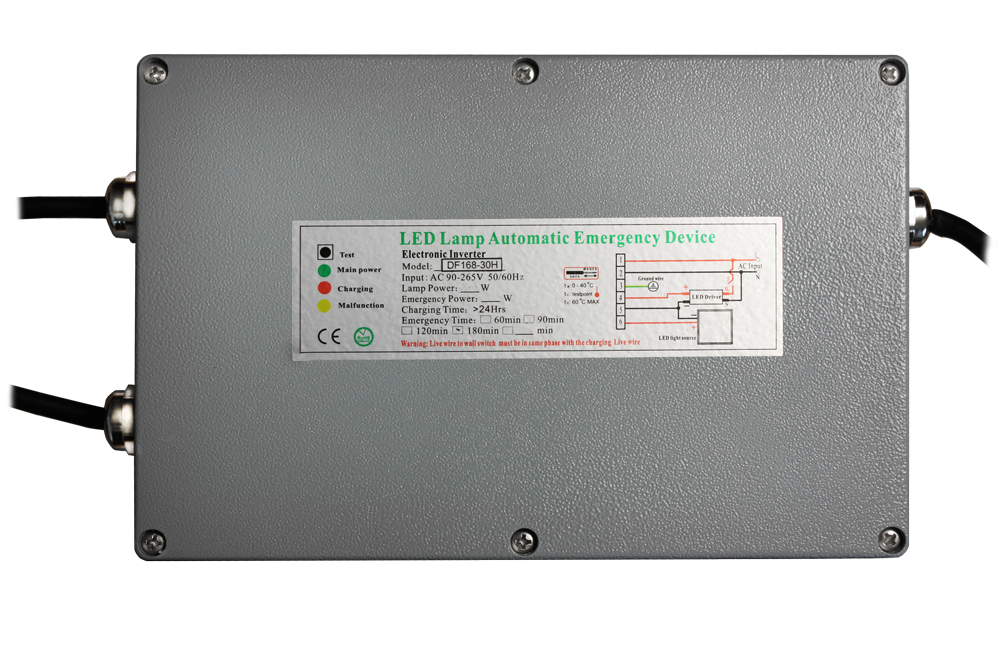 NEW - Emergency Pack
Emergency lighting module for STAR Disc.
Power in the case of emergency 10W (1,300lm)
Emergency light time 180 minutes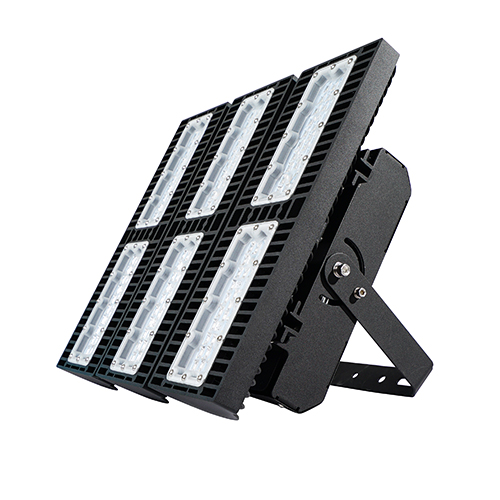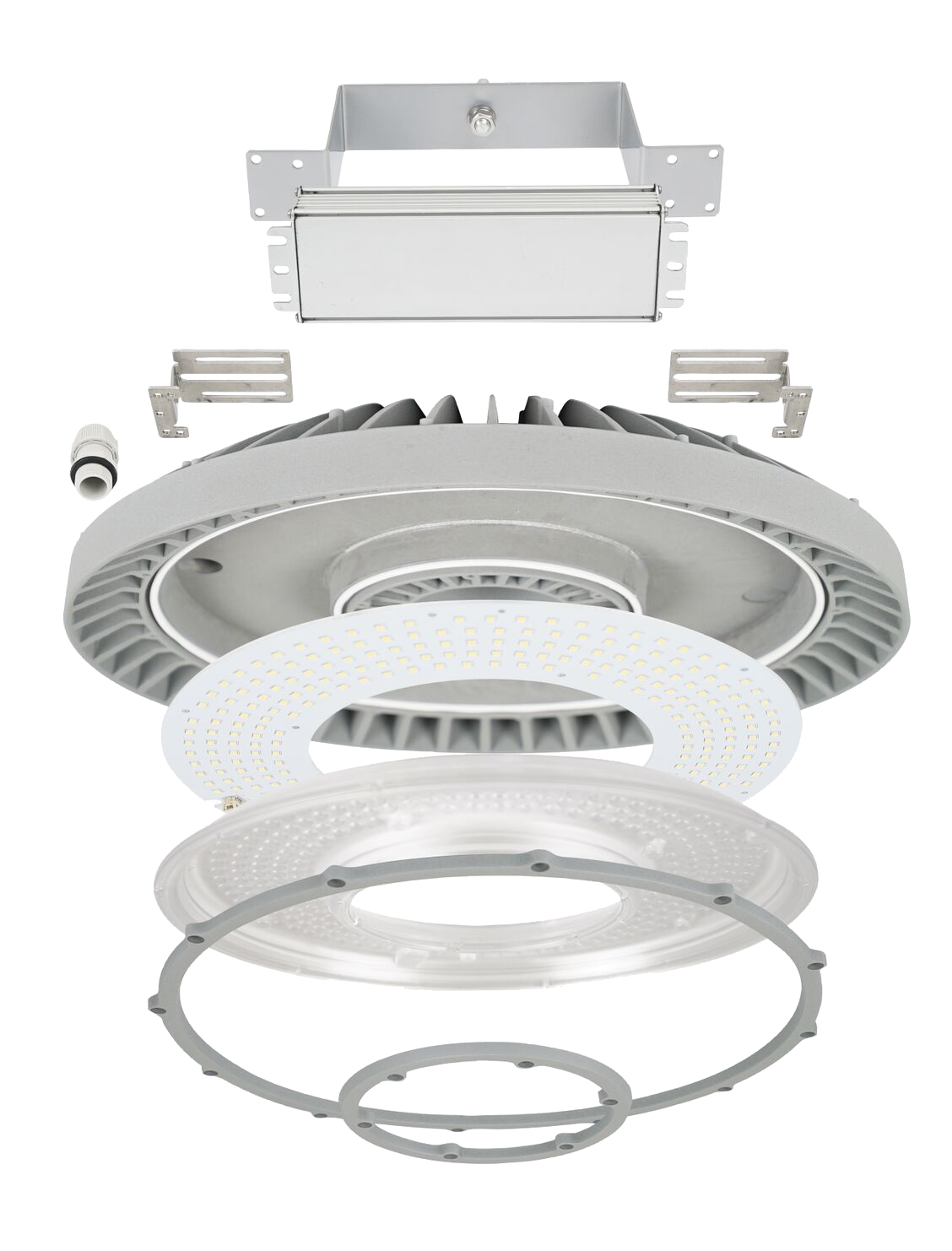 Extern verbautes Vorschaltgerät
für besseres Thermomanagement
Optional: mattierte
Glasabdeckung mit Blendschutz
Standardmäßig:
110° Abstrahlwinkel
gehärtete Glasabdeckung
oder 50° Abstrahlwinkel
PC Abdeckung
Silikonring
Leichtes Gehäuse aus
Magnesiumlegierung
LED Nichia Industriechip
167lm/W
_______________________
______________
______________
_________________
_________________
________________________